WHAT ARE WE?
The Recovery Room is the place to go for diagnosis and treatment of an injury and to get scientific based soft tissue treatments to heal and recover tired and painful muscles, tendons, ligaments, fascia and joints. It is a place to get specific injury treatment but also somewhere to routinely go for physical maintenance to allow your body to be at its best.
WHAT IS SOFT TISSUE?
Soft tissue is made up of tendons, ligaments, fascia and of course muscle. In everyday life, soft tissue can become tight and sore. The pain can become so bad at times that we think surgery or heavy doses of medication is the only solution. Soft tissue treatment is one of the bests way to repair and prevent reoccurrence using various scientific modalities of treamtment. As little as an hour long treatment can have you back to your best.
Paul McMahon is a Soft Tissue Specialist. Paul Studied at www.iptas.ie. Paul has been practicing in Limerick for since 2005 and during this time he has developed unique treatments for many varying conditions. Working with some of Ireland's most professional and demanding athletes his skills have been finely honed. Paul has also worked with all demographics during this period with many types of injuries and pain. Back pain, Hip pain, knee pain, shoulder and neck pain being particular specialities. Make an appointment with the recovery room where Paul can quickly diagnose your issue and treat it accordingly.
Over the years some of the teams Paul has worked with include Ireland Rugby Union, Ireland Rugby League, All Blacks Rugby Union, Australian Rugby Union, Australian Rugby League, Munster Rugby, Limerick GAA, Tipperary GAA.
In 2015, Paul entered negotiations to take up a role with the Buffalo Sabres in the National Ice Hockey League in the United States of America. After consideration, Paul decided to remain in Limerick and focus on growing The Recovery Room in Ireland.
In 2016 Paul was part of the backroom team that helped Tipperary Footballers reach the Munster Final and All Ireland semi-Final.
In 2018 Paul took up a role as guest therapist with The Adare Manor Resort in Limerick. Treating guests with specific soft tissue pain or injury on an on call basis.
In 2019 Paul became involved with an exciting new personal training and treatment room project based in Cayman Islands. He will consult with The Rec Room Grand Cayman for the design of their clinic and treatment menu.
Check your individual insurance policy to confirm what is covered under your plan. The Recovery Room can assess and treat your injury or issue and provide all required paperwork and receipts for you to submit to Irish Life Health.  It is important to note that the level of cover can vary with each plan so we highly recommend you check with Irish Life Health first.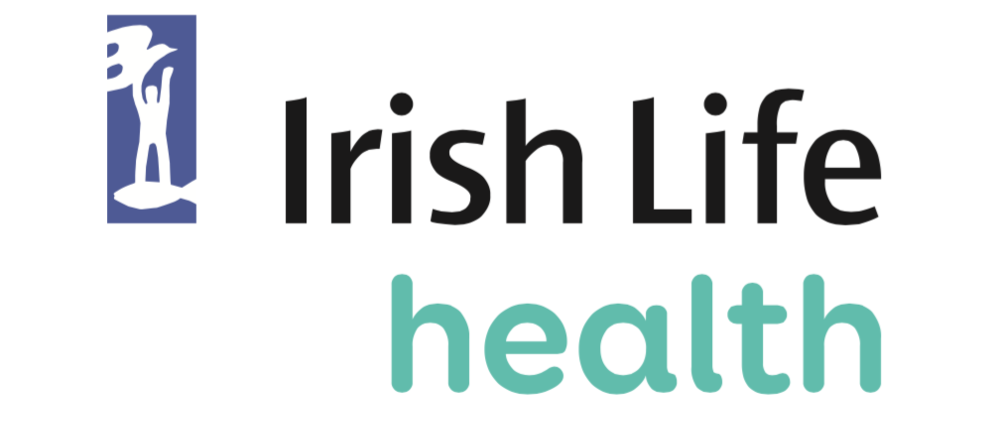 "Paul plays a massive role in my weekly preparation. As an older athlete Paul's treatment and opinion are something I value very highly. Throughout my career I have had many injuries which require a lot of maintainance. Paul's ability to understand these injuries and treat them accordingly has allowed me to maintain my fitness and health. I will continue to use him long after I am retired. I would recommend him highly to any professional athlete, sportsperson or the public at large."
"Paul has become an integral part to my weekly preparation since becoming a professional rugby player. His ability to find and treat sore areas of muscle is second to none. I find dry needling to be particularly beneficial to my recovery, especially during intense periods of the season. I would highly recommend him to anyone."
"The Recovery Room has played a huge role in my career over the last four years. Four weeks before the World Cup I got a hamstring injury. I wouldn't have made it to the World Cup without Paul's expertise & care. His treatment continues to be a crucial component in my recovery & preparation for the Olympics."
"Paul is/has been one of the most important people in my preparation for games and recovery from injury! I would highly recommend him for treatment for those with day to day pain or sports injuries."
"I would highly recommend a visit to Paul whether it is for general treatment or recovering from an injury. As an athlete, maintenance and injury prevention is key and I am always confident I will receive top class treatment from Paul given his knowledge, professionalism and experience. Paul has been and will continue to be an essential part of my competition preparation and I think everyone from the general public to the elite athlete would benefit hugely from a visit with him."
"Having worked with Paul for the last three years, I couldn't recommend him highly enough. Paul has been a key part of my weekly preparations with regard to injury prevention and soft tissue work leading into every game. As the rugby schedule is week on week I can honestly say I wouldn't have been able to stay fit without him."
"I have been using Paul for 5 years at least twice a week. He has proven invaluable in my maintenance when fit and playing and also during my recovery from serious injuries. He has taken time to study what my symptoms are and has helped hugely when injuries were causing me severe pain and discomfort. A very professional, beneficial and enjoyable experience."
"Unfortunately I have had to deal with a number of career threatening injuries, as such I have tried a range of treatments. I can honestly say that Paul has been the most constant and effective treatment I have experienced. His soft tissue work is second to none. He conducts himself in a professional manner and has often gone above and beyond his professional commitments in order to meet my needs."
"Paul gave me the confidence to get back on the field sooner than first anticipated. In truth I would have missed a full summer of Championship football without him. He pushed me when nobody else would. I trusted what he was telling me about my body and the advice was always on the money."